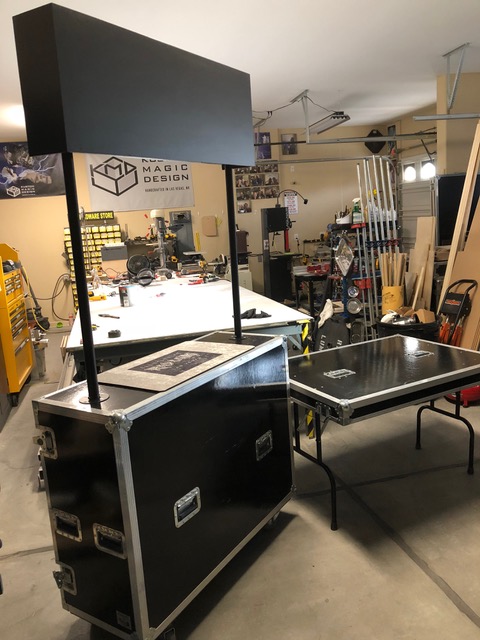 For years, I've used my own custom booth as a Backroom Sales Booth for Illusion or Trade Shows.
Everyone always asked "where can i get a booth like yours?"
Now KMD is making them and offering them to the public!
KMD proudly presents:
The Trade Show / Backroom Sales Booth
Stand out from the competition as our booths offer the following features:
Customizeable top sign
Adjustable sign height
Ability to add cordless lighting to top sign
Ability to add cordless flood lights pointing down on your close up pad
Back lid removes allowing you to display products
Internal Shelving
Optional locking cabinets (important for Trade Shows)
An extremely Professional Table. Beautifully contstructed. A booth made by Professionals for Professionals!
Call for pricing. Everything is custom made to order.